Look around your house, check your pockets, even check in the couch and find yourself a coin. Now find a different coin, lay both coins flat and try to find what is similar between the two coins. It's not the material or the symbols or the years. Look. Flip. Look. Flip.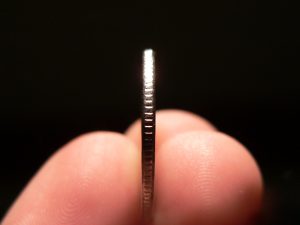 Every time you look at the coin one side will always be hidden. Every time you look at someone else one side will always be hidden.This is how we live our lives, every day we show the side that will please society and everyday we hide the side that pleases us.
At this point, you're probably wondering if you do this and if others do this to you. Well, the answer to both questions is a resounding yes. We act as coins everyday by hiding the one side that we want to show the most and showing the side others want to see. When you meet someone you don't like or you're forced to work together instead of acting rude you would act differently because others may not like you for being rude to someone else. If you like someone instead of asking them out like you want, you would act differently around them to avoid suspicion of you liking them because if others found out both parties would be teased.Depression is another thing many individuals try to hide since others might not understand or those who are depressed feel that others would treat them differently if they knew. A coin will always have two sides and so will you.
I too am a coin with two sides one that is known and one that no one knows. My side that most people know me by is: the side that makes those awkward and weird jokes, the side that procrastinates, the side that loves to read, the side that sometimes cares too much, the side that spends too much time on the computer, the side that still likes cartoons, and the side no one will know about. These are all the side that people would know me as but for every side mentioned I have another side that no one knows about. They may have caught a glimpse or heard it mentioned but no one will know because I am a coin. Look. Flip Look. Flip